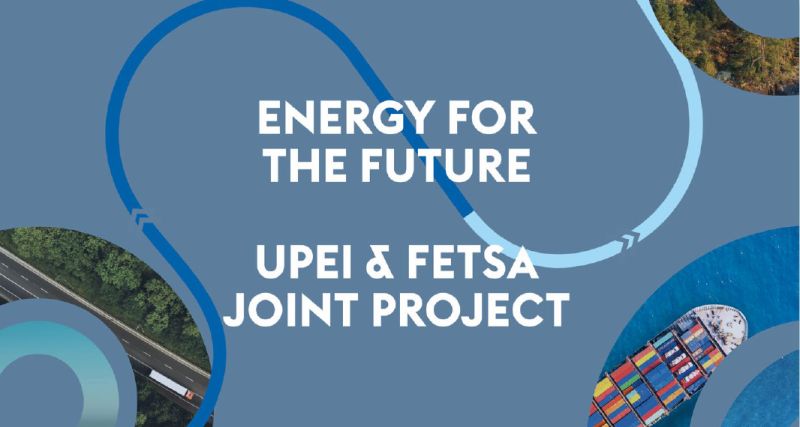 UPEI, together with our partner association FETSA (Federation of European tank storage association), and with the support of our Member MEW (Mittelständische Energiewirtschaft Deutschland Ev) set up the «Energy for the Future» Project in 2022, which aims at increasing our EU advocacy actions to further promote and accelerate the energy sector transition towards carbon neutrality.
The Project receives the advice of Weber Shandwick, with whom UPEI has partnered for many years to advance its advocacy files.
Set to run until March 2024, this project supports UPEI and FETSA efforts to strengthen their contribution to EU decision-making by focusing on topics of common interest ahead of the current political developments and challenges.
The scope of the initiative covers a wide range of topics, such as:
Oil Stocks Directive review
Energy Taxation Directive (ETD)
EU Taxonomy
Revision of the Renewable Energy Directive (REDIII)
Revision of the Emission Trading System (ETS), including maritime and buildings/transport
Revision of the Alternative Fuels Infrastructures Regulation (AFIR)
Revision of regulation on CO2 standards for light-duty vehicles
Revision of regulation on CO2 standards for heavy-duty vehicles
FuelsEU Maritime
Euro VII
Green Deal Industrial Plan
ReFuelEU Aviation
Carbon Removal
The Projects's Steering Committee is the body that provides a strategic approach to the pieces of legislation above-mentioned, supervising the work programme by advising the managers of the project. It is composed of the Presidents and Managing Officers of the three associations. On a regular basis, it also updates the priorities and the guidelines set to strengthen UPEI and FETSA's engagement with the EU institutions.
For UPEI, the adoption of common position papers remains under the final approval of its Board.
For further information, please do not hesitate to contact the UPEI Secretariat.
Documents
Draft_Joint UPEI-FETSA Statement NZIA.pdf
Other documents
Joint UPEI-FETSA Statement_CO2 Standards HDVs.pdf
Joint FETSA-UPEI Statement - Storage and Distribution Infrastructure in the EU Taxonomy.pdf
Joint UPEI-FETSA Statement_Plenary vote on CO2 Emission Performance Standards for new cars and vans.pdf
Joint UPEI-FETSA Statement_Renewable Energy Directive (RED III).pdf
Joint UPEI-FETSA Statement_CO2 Emission Performance Standards for new cars and vans.pdf
UPEI-FETSA_ Joint ETD position paper_17-10-2022.pdf
ENV Council_Joint UPEI-FETSA Statement on CO2 Emission Performance Standards for new cars and vans.pdf