In its contribution to sustainably reducing road traffic CO2 emissions and supporting the energy transition, in July 2020 the European retail station operator AVIA opened, by its AVIA member Osterwalder AG St. Gallen, its first hydrogen filling station worldwide, in Switzerland. AVIA is convinced that hydrogen will play an important role as an energy source for mobility in the future and decided to step forward to help reduce carbon emissions produced from the road traffic.
The newly opened station offers, to commercial vehicles in first instance, but also to passenger cars, green hydrogen with zero CO2 emissions, made in Switzerland using 100% renewable energy. By supporting this sustainable form of electro-mobility, AVIA is making an important contribution towards achieving CO2 targets for road transport.
Description of the project
With its first hydrogen filling station in St. Gallen, Switzerland, AVIA is now offering green hydrogen (i.e. hydrogen exclusively produced via electrolysis with renewable energy) for commercial vehicles (350 bar) and cars (700 bar), produced from 100% renewable energy sources.
The project is the result of a collaboration between 21 leading Swiss companies from the transport, logistics and filling station industries, together with the country's energy sector, a vehicle manufacturer with global operations and specialised companies in the hydrogen industry. Together, they created a joint, private-sector system where each element of the cycle, from the energy source and production to the use in the vehicle, is completely free of CO2 emissions.
This important project was thus made a reality through the collective expertise of many pioneers who provided the initial impetus and contribute to the breakthrough of this ground-breaking technology for mobility applications.
Project goals
Promote and accelerate the establishment of hydrogen mobility in Switzerland, proving that commercial vehicles and passenger cars can be refuelled with clean hydrogen and driven without CO2 emissions
Contribute to achieving CO2 targets for road transport, as hydrogen can be produced locally and is carbon-free, with only water vapour coming out of the exhaust
Raise awareness on the benefits for the both the environment and the consumers, as fuel cells vehicles are quiet and efficient, while hydrogen vehicles are just as quick to refuel as conventional ones
The system
AVIA is a founding member of the H2 Mobility Switzerland Association, one of the key actors currently building a carbon-free e-mobility system in the alpine nation. Together with Hydrospider, Hyundai Hydrogen Mobility (HHM), and H2 ENERGY Ltd, they created a globally unique eco-mobility system to boost the introduction in Switzerland of the hydrogen mobility on a commercial basis.
The closed cycle begins with the production of green hydrogen by Hydrospider AG – a joint venture between Alpiq, H2 Energy and Linde founded in early 2019. The production takes place at a new facility at Alpiq's Gösgen hydroelectric power plant in the canton of Solothurn. The hydrogen uses electricity from renewable sources in Switzerland only (water, solar, wind), making it carbon free and environmentally friendly. This is completely green hydrogen produced to the SAE standard J2719. The compression and refuelling technology come from Maximator GmbH in Nordhausen, Germany.
As the first filling station to do so, Osterwalder St. Gallen AG is offering green hydrogen with the designation H2 ZERO.
Hyundai Hydrogen Mobility AG plans to import up to 1,600 hydrogen-electric trucks by 2025, and the members of the H2 Mobility Switzerland Development Association will use these vehicles to set up the nationwide refuelling infrastructure. As the business innovator, H2 Energy AG will operate the central platform for implementing the mobility system (skills centre for technology and business).
Implementation
After a pilot period of several years, the members of the H2 Mobility Switzerland Association and their partners are ramping up the new e-mobility system in the country. 2020 will see the first 50 Hyundai XCIENT Fuel Cell hydrogen-electric commercial vehicles, with a total towing weight of 36 tonnes, hit the roads in Switzerland. These will be made available on a pay-per-use basis to transport and logistics companies distributing goods within Switzerland.
Impact
With the opening of the world's first AVIA hydrogen filling station in St. Gallen, Switzerland saw its second public filling station go into operation, following Coop in Hunzenschwil, which opened in 2016. The network of filling stations is expected to be expanded over the coming years. By the end of 2020, the first six hydrogen filling stations will already be operational on the route between Lake Constance and Lake Geneva, with stations in St. Gallen, Rümlang, Hunzenschwil, Zofingen, Berne and Crissier. With the growing network of filling stations, the number of H2 cars is expected to increase in parallel.
Challenges
In 2018 AVIA and its partners founded the H2 Mobility Switzerland Association, with the aim to join forces to respond to the lack of a nationwide hydrogen refuelling network, which had prevented the development of the technology. Jointly they operated more than 1,500 traditional refuelling stations and over 1,700 heavy duty vehicles, representing an ideal consortium to establish a national hydrogen infrastructure.
Long term strategy
The hydrogen mobility scheme will be scaled up from 2021 to 2025 to include a total of 1,600 hydrogen-electric commercial vehicles and a widespread network of hydrogen filling stations by 2023. Alongside, the number of cars powered by an environmentally friendly hydrogen drive is also expected to increase significantly.
AVIA will open its second Hydrogen petrol station beginning November 2020 and has for 2021 another 6 projects in progress. The overall plan is to establish together with its partners of H2 Mobility Switzerland a network of hydrogen petrol stations over whole Switzerland.
Furthermore, individual AVIA member companies will start producing green hydrogen. Osterwalder St. Gallen AG (AVIA Osterwalder) and St.Gallisch-Appenzellische Kraftwerke AG (SAK) have jointly founded Hydrogen Production Ostschweiz AG with the aim of producing green hydrogen on the basis of renewable energies.As of 2021, AVIA will offer its own produced green hydrogen at its own filling stations.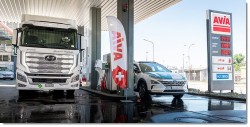 ---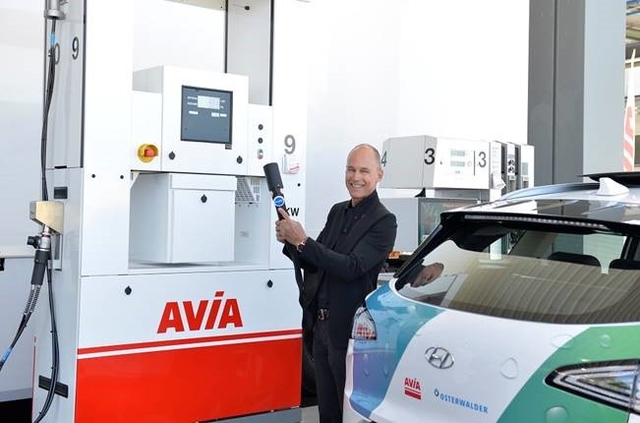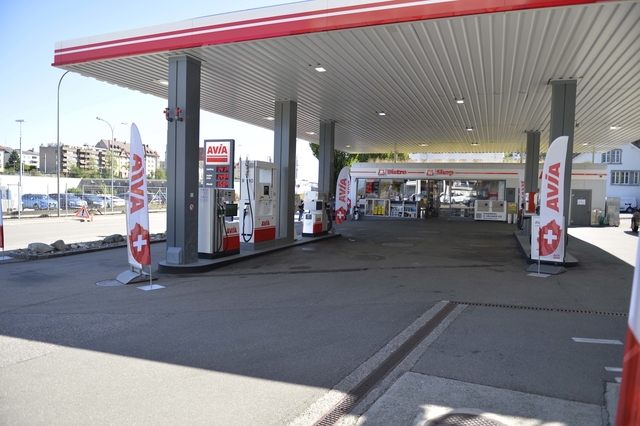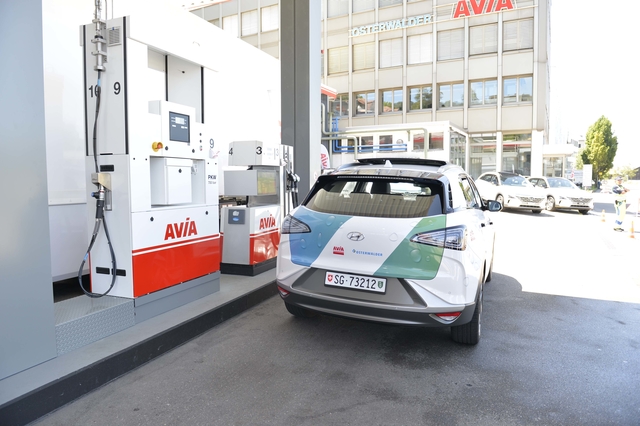 ---
Contact
Martin Osterwalder, Board member Osterwalder AG St. Gallen, Corporate Development - AVIA representative H2 Mobility Switzerland
martin.osterwalder@osterwalder.ch
T +41 (0)71-272 27 27
---