For Finland to be carbon free in year 2035, the Finnish government had implemented strict policies to address climate change. Specifically, the Finnish Parliament has approved a law that is set to see biofuels targets gradually increase for 2030, which for 2020 is set to 20%.
Committed to achieving this goal, the Finnish company Suomalainen Energiaosuuskunta (SEO) decided to invest in and launch a biogas project, hence becoming the first distributor in Finland to offer biogas besides fossil fuels.
The carbon-neutral production process of biogas makes it a 100% renewable energy and a concrete solution to the fight against climate change by reducing GHG emissions.
Description of the project
SEO Biogas project, part of SEO'S corporate social responsibility programme, started with the launch of two pilot biogas stations, located next to SEO existing fuel stations in northern Finland, in Ala-Temmes and Oulu (Kaakkuri). The first biogas station in Ala-Temmes will open in May 2020.
Project goals
Fulfill Finnish bio commitment, in order to tackle climate change
Respond to Finnish consumers needs
Raise SEO market share in renewable fuels
Technology used
SEO partnered with the Finnish company Gasum, a biogas provider owned by the Finnish government.
Currently Gasum produces biogas in Finland by using only Finnish biowaste, wastewater sludges, dungs and organic derived currents of industry. Gasum also buys part of its biogas from European distributors which operate according to the guidelines of European ISCC (International Sustainability and Carbon Certification). Both ISCC-certificated and Gasum biogas is a 100% renewable and high-quality biogas to be delivered to stations not through gas pipes, but via pressurised containers.
Implementation
Biogas station in Ala-Temmes
The station is set to have two biogas containers, with concrete slabs and bulwarks; an intermediate landing to compressors and biogas, plus dispensers and cover shelter.
Biogas station in Kaakkuri
The structure of this station resembles the one in Ala-Temmes. However, in this station customers can fuel their biogas cars from the same forecourt as fossil fuel cars.
Impact
SEO is the first private fuel distributor with an existing station network to open biogas stations in Finland.
The company is confident that biogas powered vehicles have a great potential. Biogas is a cheap and quick option, since it is possible to convert an existing vehicle into a biogas one (price range between 2000 and 4000 € depending on the car model).
Challenges / Lessons learned
Building the first Biogas station proved to be a challenging project, requiring specific technical knowledge and excellent time management skills, in order to follow all the directives and guidelines of the Finnish Safety and Chemicals Agency (TUKES).
Long term strategy
Following up on the pilot project, SEO is already looking for new opportunities to extend the biogas network responding to consumers needs while getting more competitive advantage.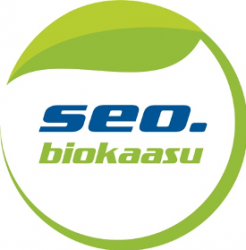 ---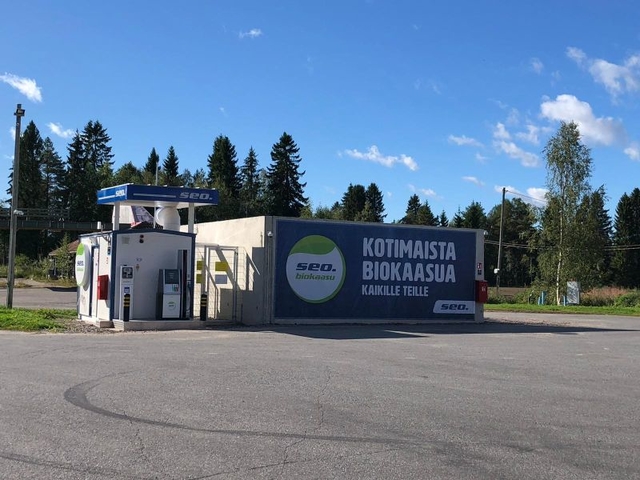 ---
Contact
Arto Viljanen, CEO
arto.viljanen@seo.fi
T +358 407754744
---