UPEI Conference "Transport in Transition"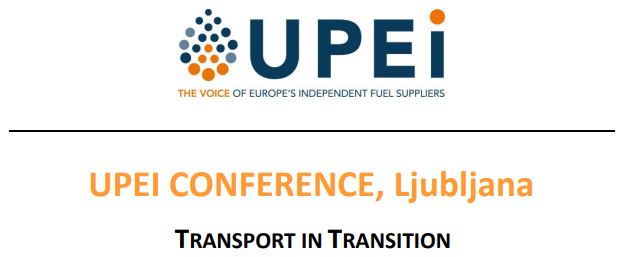 It is UPEI's pleasure to invite you to attend our conference, which will take place in Ljubljana, Slovenia on April 19, 2018. The conference will bring together European fuel suppliers and companies from the transport and energy sector and others interested in the fuel market and the future of transport fuels.
Join us for a very exciting conference where we hope to discuss what can be realistically expected from the fuel market and transportation sector during the next 10 – 20 years.
UPEI
Av. de la Renaissance 1
B – 1000 Brussels, Belgium
T +32 2 740 20 20 - F +32 2 740 20 23